Besides being productive, blog widgets can also be used for entertainment and fun. If you have a blog that is all about fun, fun and fun, then entertainment widgets might just add more entertainment value to your blog.
These fun widgets are sure to entertain your readers and allow you to express your personality.
So add a little bling to your blog with these blog widgets and here are 10 of them.
This site allows you to create and adopt a pet then put it on your blog or facebook. You can name name them as you like and choose different kinds of animals.
You can actually play a lot of games and put it on your blog or website. Check out this counter strike game and copy paste this code into your site.
<script type="text/javascript" src="http://cdn.widgetserver.com/syndication/subscriber/InsertWidget.js"></script><script type="text/javascript">if (WIDGETBOX) WIDGETBOX.renderWidget('6d4ef5f3-fe7e-4b41-a91b-94cadee155b6');</script>
<noscript>Get the <a href="http://www.widgetbox.com/widget/counterstrike">Counter Strike Game</a> widget and many other <a href="http://www.widgetbox.com/">great free widgets</a> at <a href="http://www.widgetbox.com">Widgetbox</a>! Not seeing a widget? (<a href="http://support.widgetbox.com/">More info</a>)</noscript>
3. Destroy you blog! . I like this site a lot! because it has some cool graphics you can select to destroy your website. My personal favorite is the Dinosaur, in which he roams around your web page stomping his huge feet. You can also use God to destroy your site, a shotgun or a natural calamity. Try it, this is actually fun.
Invite some pests into you site and scare your readers. But actually these roaches are afraid of a mouse pointing at them.
5. Chuck Norris facts.
This man needs no introduction. Just copy and paste the code into your blog site.
<script type="text/javascript" src="http://cdn.widgetserver.com/syndication/subscriber/InsertWidget.js"></script><script type="text/javascript">if (WIDGETBOX) WIDGETBOX.renderWidget('659def8e-0865-4095-8eed-4f6d88a688a0');</script>
<noscript>Get the <a href="http://www.widgetbox.com/widget/chuck-norris-facts">Chuck Norris Facts</a> widget and many other <a href="http://www.widgetbox.com/">great free widgets</a> at <a href="http://www.widgetbox.com">Widgetbox</a>! Not seeing a widget? (<a href="http://support.widgetbox.com/">More info</a>)</noscript>


6. Super Mario game.
This game is classic, and one of the most loved video game characters of all time. Putting super Mario on a video game blog will surely gain some respect to fellow gamers.
<script type="text/javascript" src="http://cdn.widgetserver.com/syndication/subscriber/InsertWidget.js"></script><script type="text/javascript">if (WIDGETBOX) WIDGETBOX.renderWidget('b1d3f1fd-11b3-49d6-ac85-f012bf2e60ae');</script>
<noscript>Get the <a href="http://www.widgetbox.com/widget/facebooksupermario">Super Mario Game</a> widget and many other <a href="http://www.widgetbox.com/">great free widgets</a> at <a href="http://www.widgetbox.com">Widgetbox</a>! Not seeing a widget? (<a href="http://support.widgetbox.com/">More info</a>)</noscript>
Holidays are coming and what a better way to prepare for Christmas is to put countdown widget into your blog site. This site not only makes countdowns for Christmas but also on other occasions and holidays.
8. Add a daily quote.
A daily quote will enhance the wisdom of your blog. This widget is cool for news or political type of blog. Here is the code, just copy and paste it on your blog site.
<script type="text/javascript" src="http://www.brainyquote.com/link/quotebr.js"></script><small><i>more <a href="http://www.brainyquote.com/quotes_of_the_day.html" target="_blank">Quotes</a></i></small>
-What is it?
Funny Or Die is a comedy video website that combines user-generated content with original, exclusive content. The site is a place where celebrities, established and up-and-coming comedians and regular users can all put up stuff they think is funny. At the same time, the site hopes to eliminate all the junk that people have to pick through to find videos. That means around here you get to vote on what videos are funny and what videos deserve to die.
10. Put these animations and cartoons on your site.
You can choose any of these animations and put them on your blog site. Go to blogger
dashboard
> Select
Javascript/ HTML
>
select
any of the images below>
copy paste
> then
save
.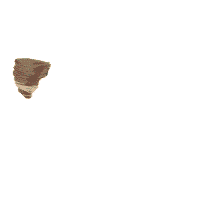 <img src="http://i637.photobucket.com/albums/uu99/syamzone/taztornado1dp.gif" />
<img src="http://img34.imageshack.us/img34/5117/0408011642479qq7medium.gif" />
<img src="http://img38.imageshack.us/img38/5909/anfish1eh7.gif" />
<img src="http://i637.photobucket.com/albums/uu99/syamzone/welcome-1.gif" />
<img src="http://img34.imageshack.us/img34/108/jetleedtourau5medium.gif" />
<img src="http://img38.imageshack.us/img38/8334/ansigt8um5.gif" />
<img src="http://img34.imageshack.us/img34/7412/vogel024qv1.gif" />